All are welcome to attend. No experience is necessary.
Our new location is at Family First Chiropractic Center 11901 Hwy 65 in Blaine, Minnesota.
A huge thank you to Dr. Nichole Rakow and her team for allowing us to use their basement. This is so generous. We also thank the doctors and staff at Crystal Vision Clinic for countless years of letting us use their space. Congratulations on your new clinic; we wish you the very best.
Please join us for a workshop.  See the calendar below for dates.  Contact workshop lead, Doug B. at deblakesley@gmail.com to let him know if you're coming.
If you have a group of volunteers that want to schedule your own workshop, please contact Georgiann at jensenbohn@gmail.com to help coordinate. We are so excited to have so many upcoming trips, and we look forward to your help sorting and helping prepare.  If you want to help but are unable to attend a workshop, ask us about our kits.  These allow you to sort/neutralize/bag and label your donated glasses and then send them to one of our drop off sites.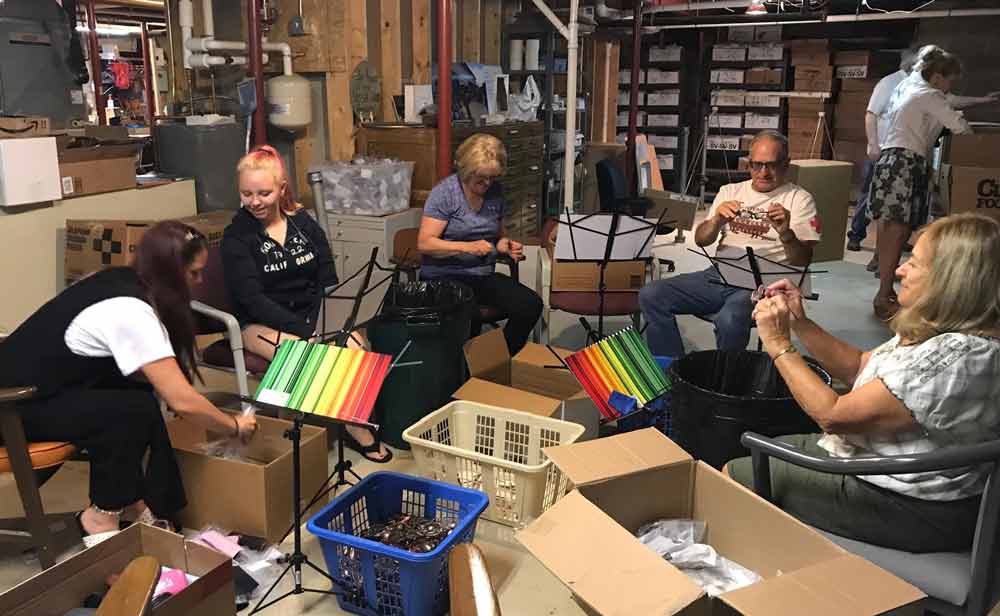 Like us on Facebook to have more up-to-date information on when the next workshop is, or email us at voshminnesota@gmail.com
See All of Our Upcoming Workshops